U-Fil
This product lasts column life longer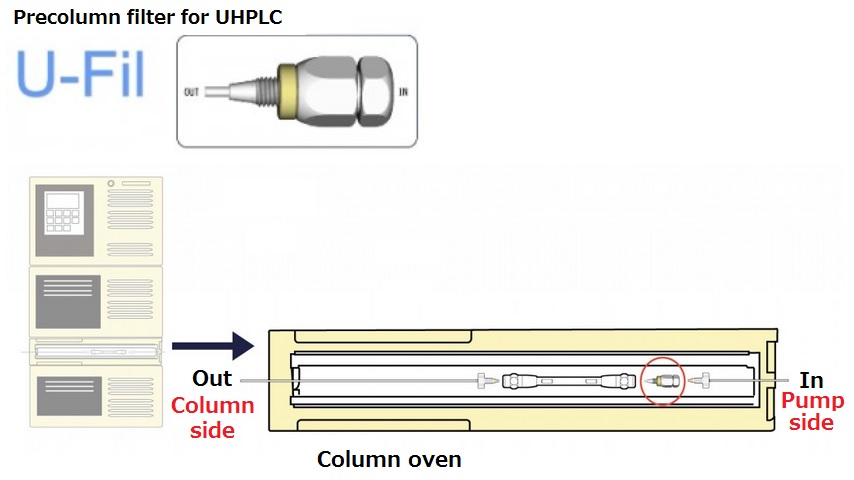 ●By attaching at the pump side of the column, it prevents contamination in column
●ZERO-DEAD-VOLUME design (Direct Connection Type) so it does not affect the analysis result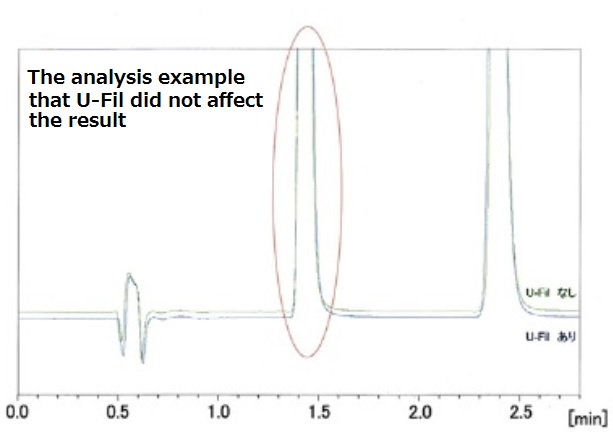 ●Tube inner diameter:0.1mm
●Filter porous size: 0.2um,0.5um,1.0um
●Filter material:Stainless Steel,Titanium
●Compact design (HEX10mm)
●Maximum working pressure:100MPa (Please follow the tightening instruction manual carefully)

U-Fil set (Filter x 1 included)

(The table expands by click)
・For UHP, UPLC*1) compatible connection
 WF connection is conventional Waters connection
・Please be careful with connection type when attaching
 (Ferrule edge length: UHP 2.3mm, WF 3.3mm *2)
◆Compatible column
*1 UPLC shows the equipment by Waters brand, column plumbing.
*2 Ferrule edge length varies by ferrule shape, solidity, tube chamfering
Please consider the values as reference.
・UHP connection column
Waters Acquity
Agilent ZORBAX
Phoenomenex KINETEX
Shiseido CAPCELL CORE
YMC TRIART
Corresponding to representative UHPLC sub 2 micron column and coreshell column connection
Note: Please consult us regarding to Supelco Assentis
・Waters connection column: General column connection for HPLC
Commonly used plumbing for X-Bridge for Waters or the columns except for UHPLC
Replacing filter

(The table expands by click)
Contact us
If you would like the followings, please click "Contact Us" button below.
- Make an order
- Ask for a quotation
- Ask a question about the products above